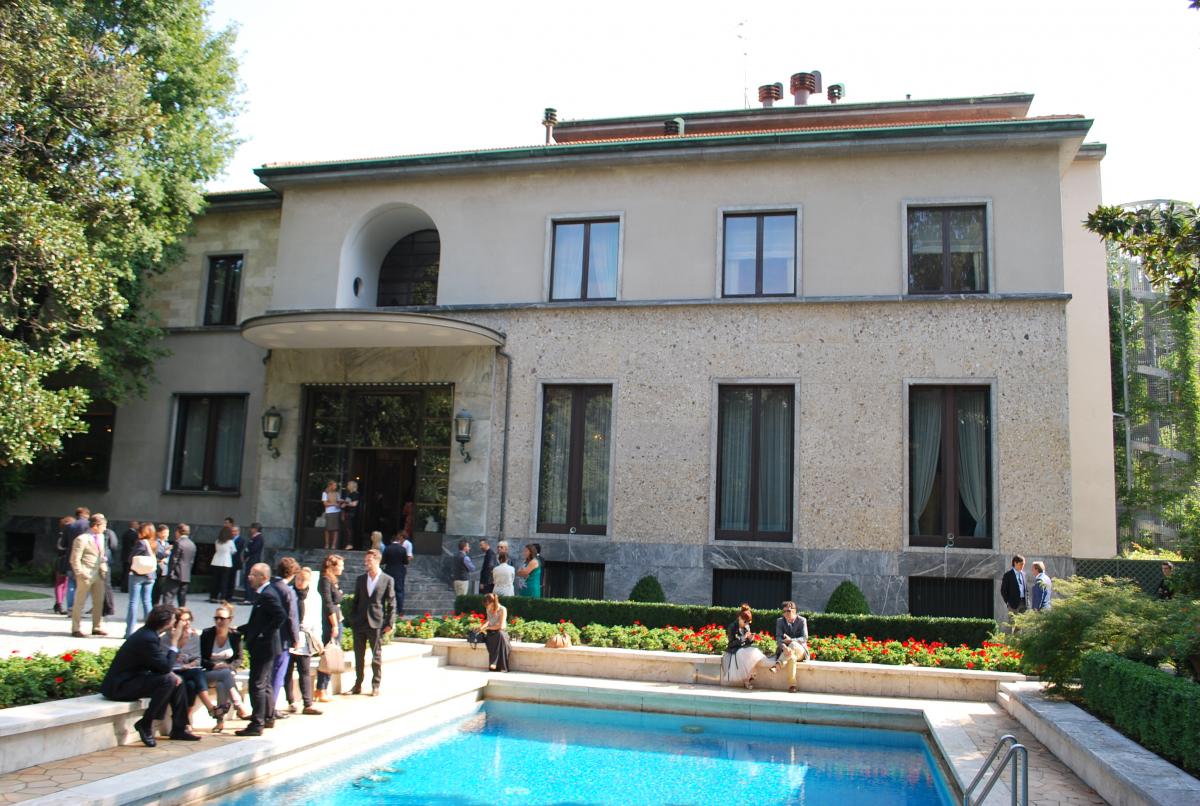 1
The Villa Necchi
A modernist gem
The Rationalist architect Piero Portaluppi designed this fantastic villa in the 1930s. The sisters Nedda and Gigina Necchi lived here, one single, one with her husband, and all three enjoyed two floors full of beauty and art. Or rather: they stayed here, after their evenings at La Scala, for they actually lived in Pavia, some 40 km away. This particular villa and its luscious garden are often the setting of a fashion presentation during fashion week, but you can also visit Villa Necchi as a tourist. I absolutely adore the place. And not just because of its De Chirico and Canaletto.
Villa Necchi Campiglio, Via Mozart 14, www.visitfai.it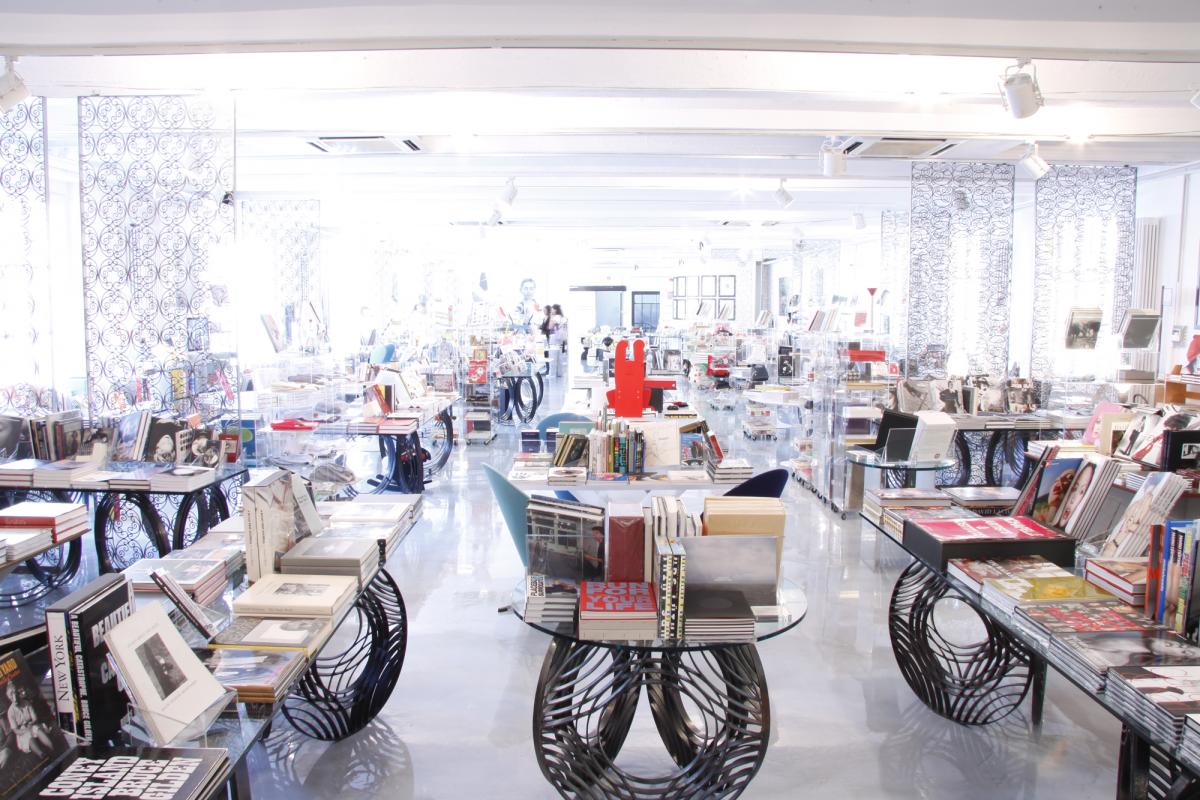 2
Corso Como 10
Especially for its 'Libreria'
Every lover of fashion knows about Corso Como 10, the conceptstore that Carla Sozzani started in 1990, after having a career as a fashion journalist (she launched the Italian edition of Elle). It is still a major place to be, especially during fashion week. You come here to look at interesting fashion (Alaia, Margiela, Comme des Garçons), you can enjoy very good food, and stroll through the exhibition area and the book shop, where I buy something every season. I came across 'Dinner with Jackson Pollock' here and bought several fashion films here as well. Most of the displays are created by American artist Kris Ruhs. Sozzani is an entrepreneur, since she started Corso Como 10 in Seoul and Shanghai as well. 
Corso Como 10 (same address), http://www.10corsocomo.com/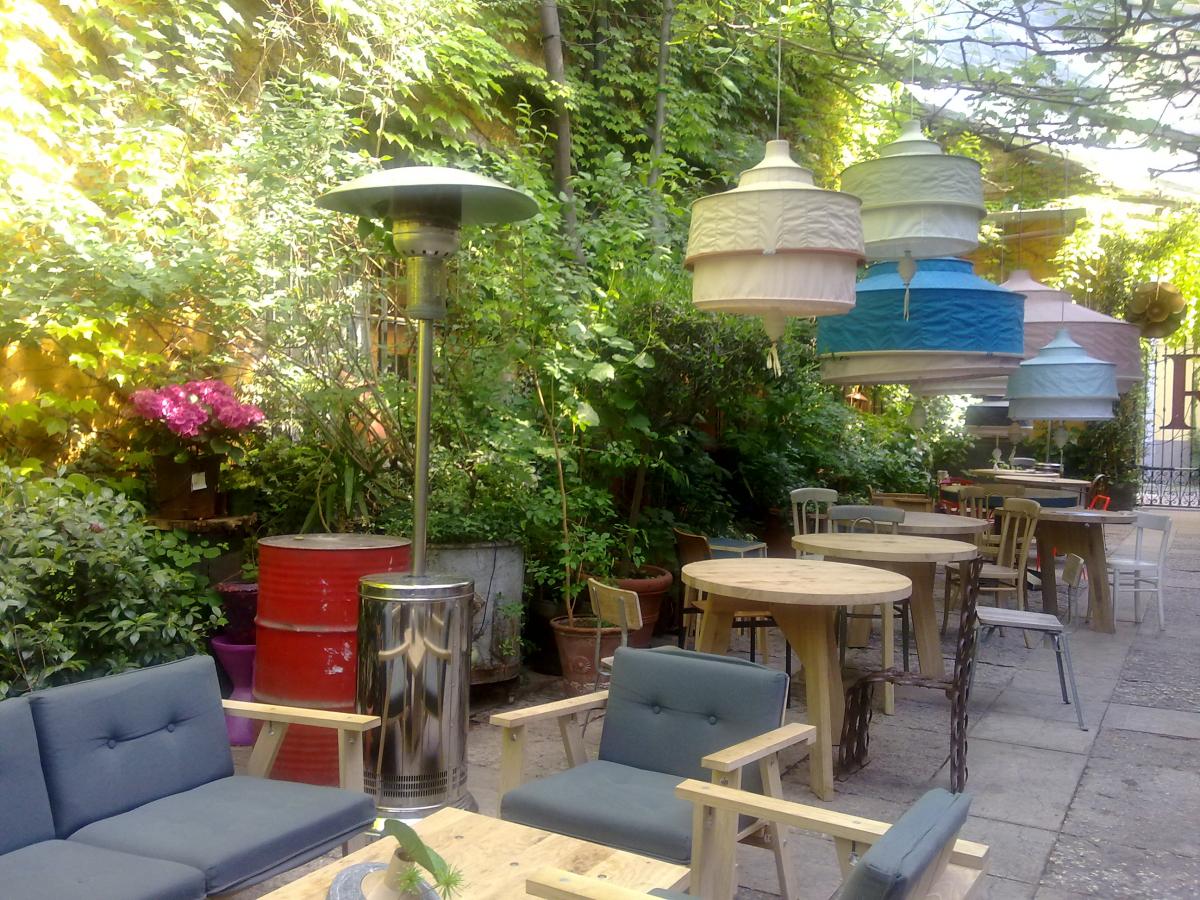 3
Rosanna Orlandi
The ali baba of design
Being a pivotal figure on the international design scene, Rosanna Orlandi (you won't miss her big glasses!) gets lots of visitors to her spazio during Milano Design Week. This is not a regular boutique, but a place to dwell and take time. The spazio once belonged to the Prochownick (luxury neckties) family. A great place to hang out, and even chat with Mrs.Orlandi herself. She's always open for new design names and interesting stories.
Via Matteo Bandello 14-16, www.rossanaorlandi.com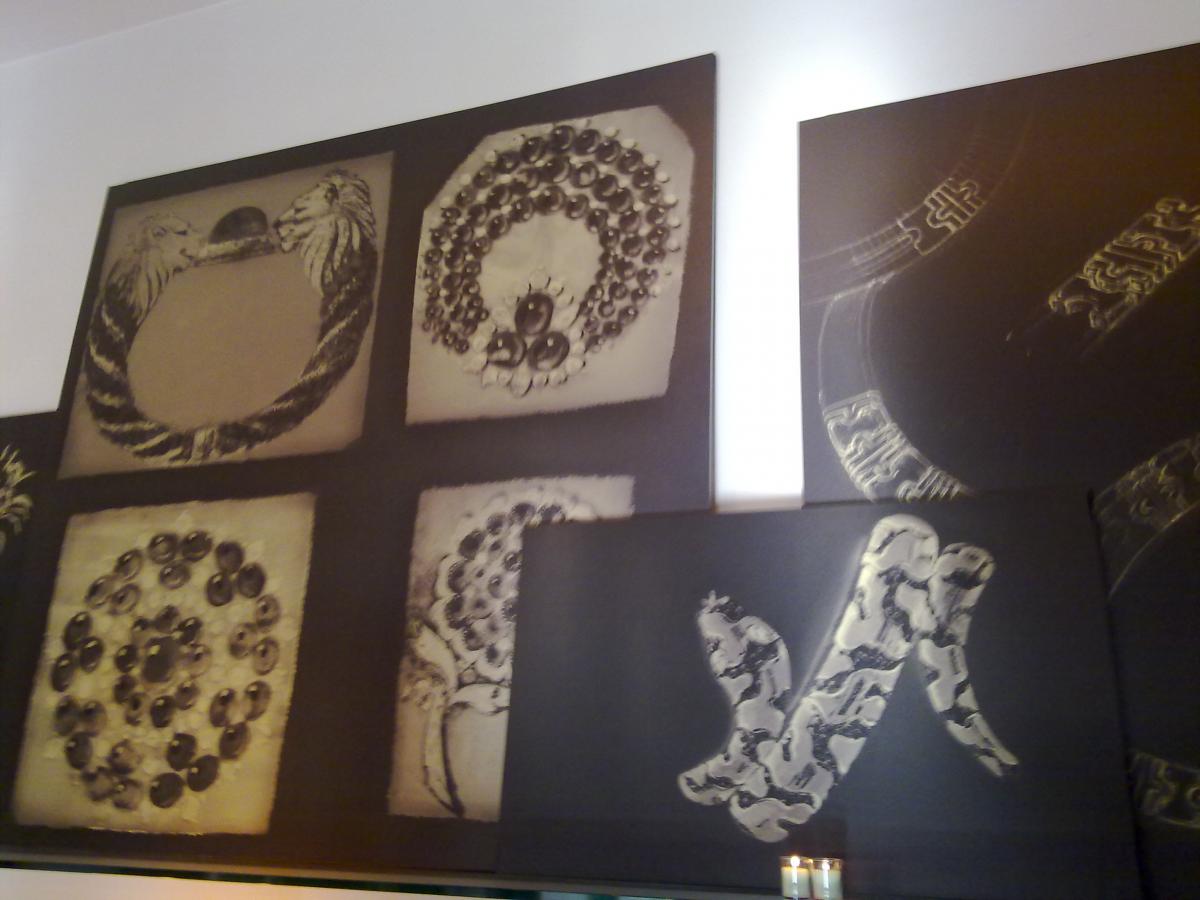 4
Bulgari Hotel
and lunch in the garden
When you want to see and be seen, this is where you want to be. I come here to view the presentation of the Bulgari accessories line, and love to grab a cocktail at the bar. Honestly, there are not many peaceful places in Milano, but the Bulgari garden is one of them. I had lunch and dinner here several times and was delighted with the food and the service. People who know, tell me the spa is excellent, but I never have time for these indulgencies.  
Via Privata Fratelli Gabba 7, www.bulgarihotels.com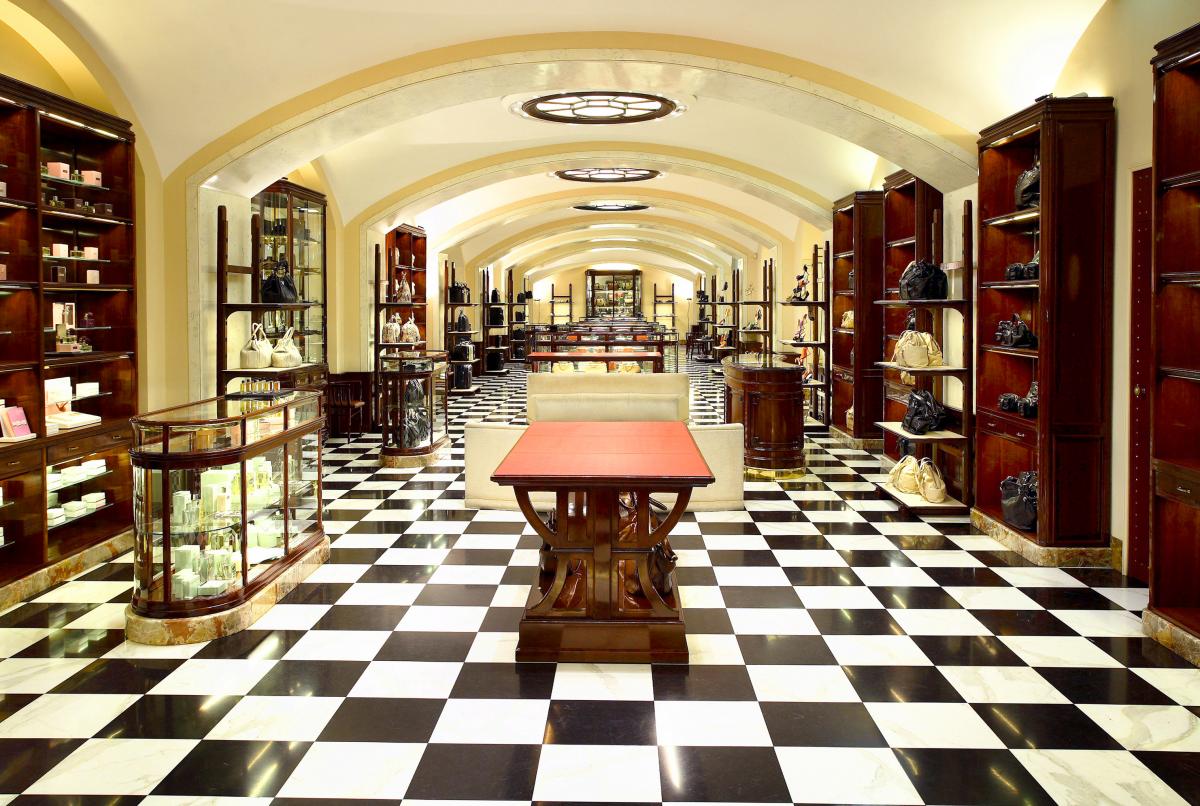 There are many Prada stores, spread around Milano, especially within the boundaries of the Golden Triangle. This one address is my favourite: the store in the Galleria Vittorio Emmanuele, where you need to take the steps downstairs to enter the fantastic Prada universe. Here, you'll find the authentic Prada backpack (that started it all in the 80s), but also beautiful toiletries and of course the seasonal collections created by Miuccia and her team. Craftmanship and authenticity are keywords in this place. Love it!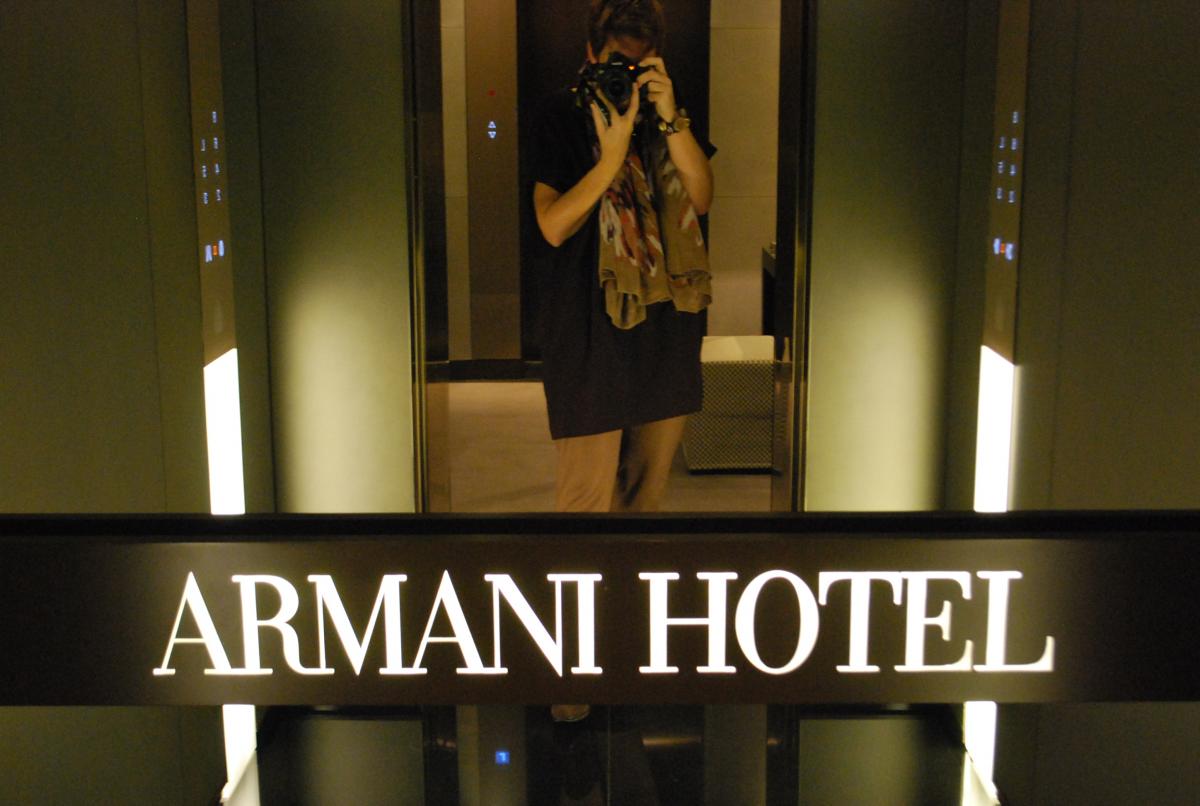 6
Armani Hotel
Especially breakfast
I was once invited to stay at the Armani hotel, for the launch of an Armani men's perfume. To be honest: it was grand. The bed was magic, the shower invigorating, the topfloor pool had a view over the city, and having a drink at the bar I stumbled upon Jamie Cullum, who was about to start a private concert at the bar's grand piano. Life was good! I have been back for breakfast, because breakfast is superb here (and breakfasts tend to be a problem in Milano). 
Via Manzoni 31, http://www.armanihotels.com
7
Cerezio 7
Drinks by the pool
Armani and Moschino have their hotel in Milano, Dolce & Gabbana have their bar and the Caten brothers (designing DSquared) wanted their poolbar, I guess. Actually, the whole building belongs to them, their headquarters are a few floors below, but what interests us here is the topfloor, featuring a bar, a restaurant and a pool, where you can actually chill and swim. I haven't so far, but then I work during Milano Fashion Weekend, although I understand that's hard to believe.
Viale Ceresio 7, http://www.ceresio7.com/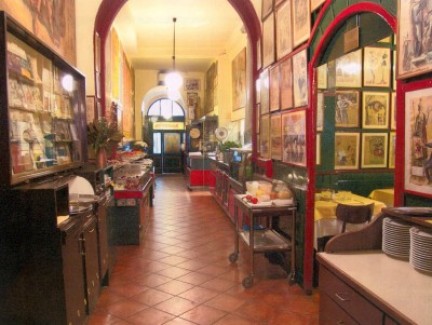 8
Ristoranti...
Good, better, best
Why choose one, if you can pick from many? Of course, over the years, I have been to most of the osteria's and trattoria's in this remarkable city, but here's my restaurant list, at random: La Fattoria (where I always eat, several times a week even), Lucca, Il Verdi, Joia (vegetarian), Le Langhe, Björk Swedish Brasserie (new and really great), Al Vecchio Porco, Antica Osteria Cavallini (dancing after 11pm), Da Giacomo, and of course Bagutta (pictured above) etc...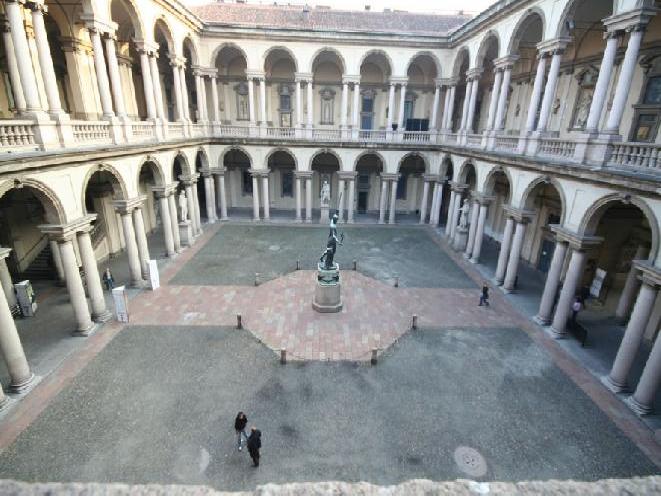 9
La Pinacoteca di Brera
Treasures from the 14th to the 20th Century
One of the most interesting places in the Brera area (where Armani lives) is the Pinacoteca di Brera, a museum that was started in 1809 and that was inaugurated by Napoleon lui-même. At the start, it was a place for teaching, but today, it houses treasures from the 14th to the 20th century. Look out for the Bellini (Madonna and Child), the Caravaggio (Supper at Emmaus), and much more. I sometimes come here to be alone.
Via Brera 28, http://www.brera.beniculturali.it/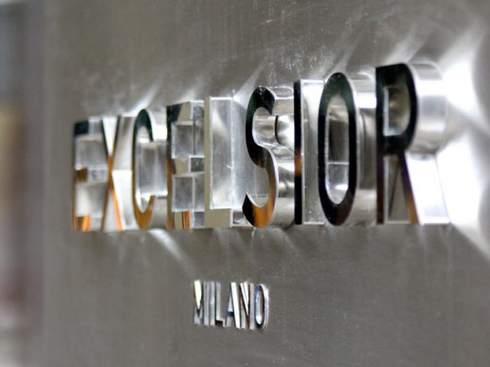 10
Excelsior
Another concept store
In the bustling pedestrial area at the heart of Milano, just a couple of blocks away from La Rinascente, lies Excelsior. A Jean Nouvel construction, with fashion, food, perfumes, accessories and lots of nice things, from Kenzo, Proenza Schouler to Louboutin. 
Galleria del Corso 4, www.excelsiormilano.cm