Few people know how I started in the fashion business. As a youngster, I always wanted to become a teacher of English. I studied Germanic Philology at the University of Ghent in order to become that English teacher, but after doing my two week internship in schools both in Ghent and Tielt, I changed my mind. Via via I started working as a journalist for the Belgian newspaper De Morgen, covering local news in Tielt. Then I was promoted to Ghent, where I really learned the business of fast news. In October 1988, the then editor-in-chief Paul Goossens asked me if I wanted to cover fashion for his newspaper and I hesitated. He said: if you say yes, you can go to Paris next week. Of course I said yes.
More than 25 years later, I can say I have seen lots of places in the world. This is a list of cities where the fashion business took me. I feel very privileged still today to be able to travel that much. And one thing is for sure: had I become that teacher of English, I probably never would have made it to Kazachstan or Groenland… yet, one never knows.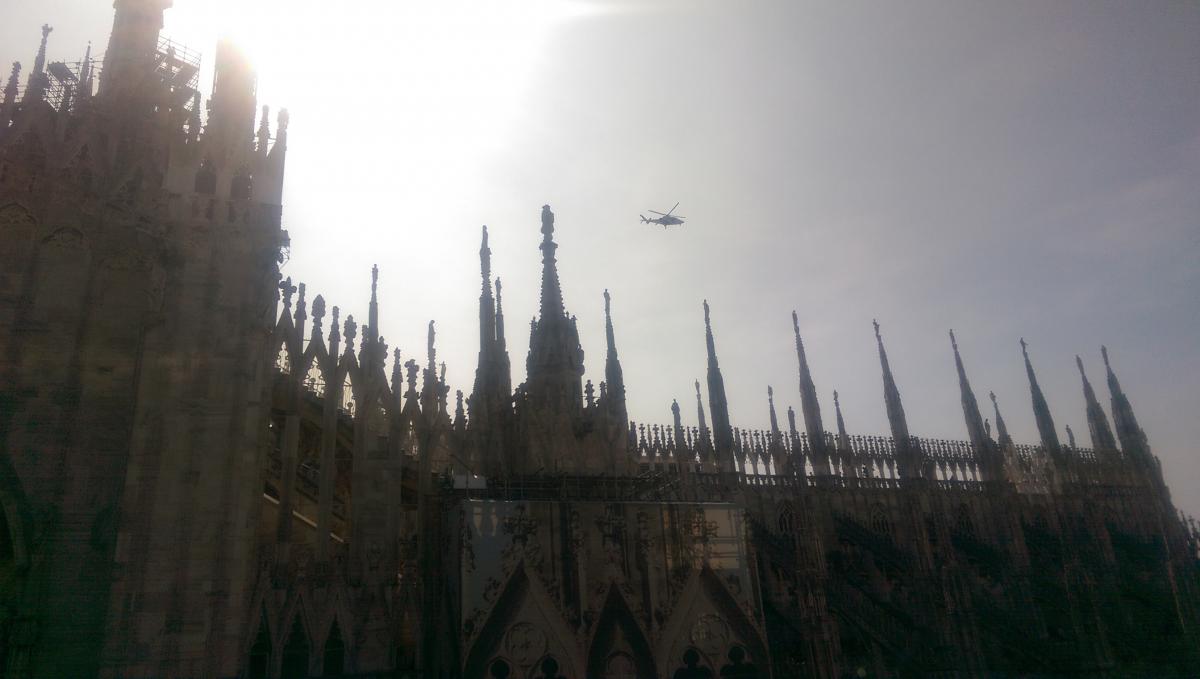 Over the years I spent a lot of time in Milan. Twice a year I cover the women's fashion week there, and often I go for a couple of menswear shows as well. Milan was very hard on me in the beginning, because the city does not reveal its beauty instantly (the way Rome or Naples does). It takes some time to fall in love with Milano, and I absolutely did. My best moments are when walking from my Hotel Sempione to the city centre through the Giardini Pubblici. And strolling through the Brera area.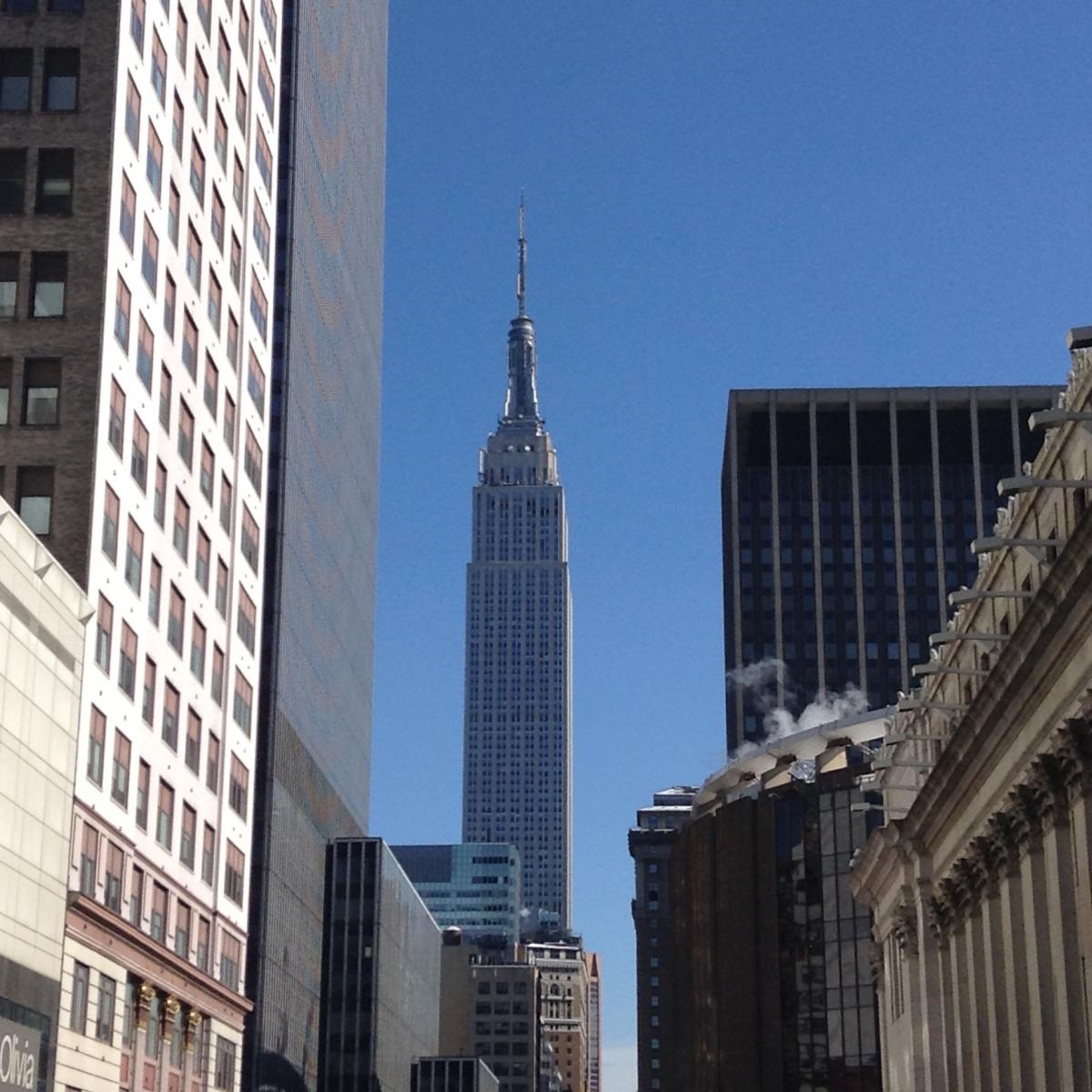 I started going to New York fashion week when Greta Halfin, Diane Von Furstenberg's sister-in-law, opened her first DVF store in Belgium. I have returned many, many times to the Big Apple and find it easier to take the metro there than to take a local bus in Belgium (I thank my best American friend Lynn for buying me the ultimate metro map of New York). I love walking around in Manhattan early in the morning. My plans during fashion week are multifold: I go to fashion shows, I do interviews with designers or visit exhibitions or a museum (I absolutely love the new Whitney Museum). Staying at The Standard Hotel is fun: the beds are great and so is the art-deco bar on the top floor. A must see!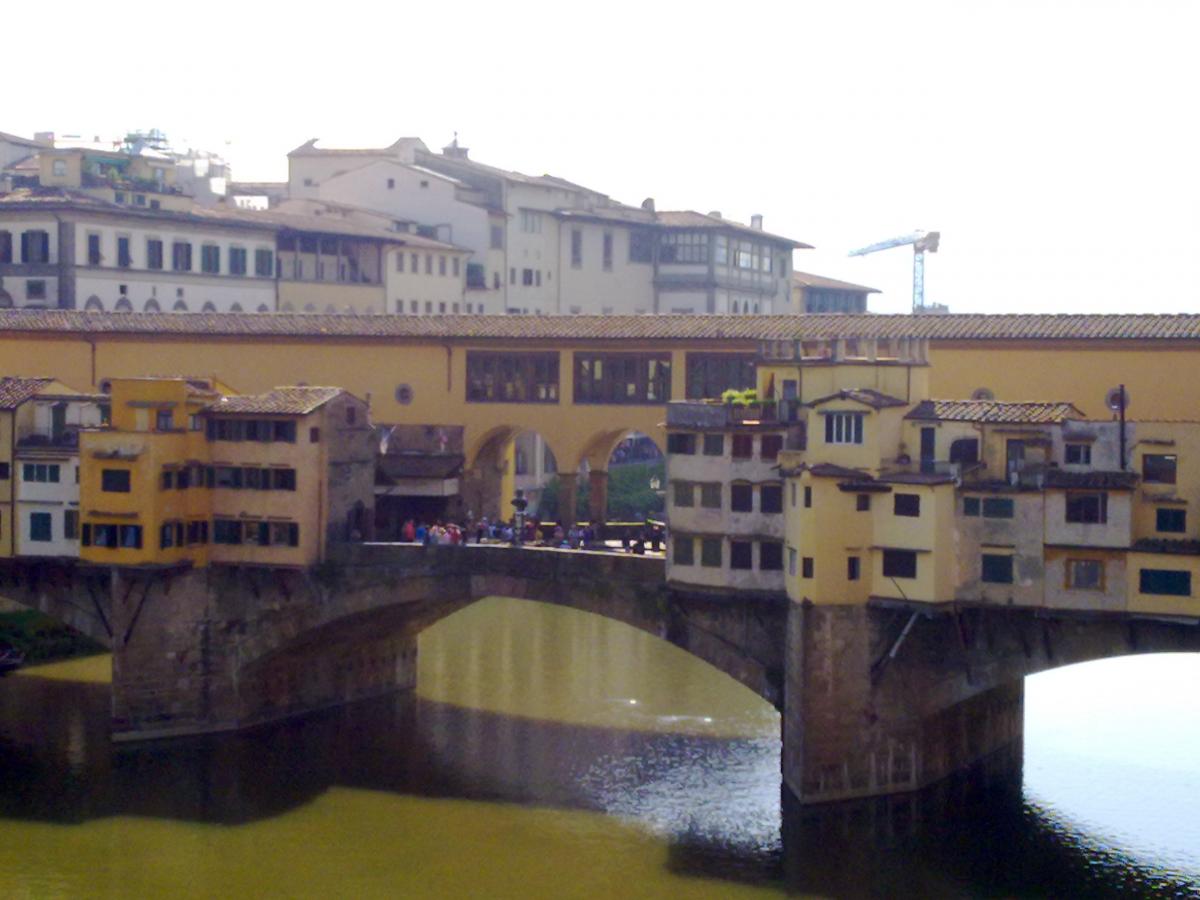 Covering the Pitti Uomo menswear fair in Florence has been a blessing. Not only did I get to see major shifts in menswear over the seasons, I got to know a city inside out. Especially in July, when you can eat outside, even at night... what a wonderful city! I normally stay at Hotel Davanzati, in the heart of the city, which enables me to walk up to the Arno river early in the morning, before the tourists take over the city. I also adore strolling up to the fake David, before the city awakes. And yes: I have biked here. You should too. 
Coming to Japan a first time was heart stopping. Taking the bus from the airport to the centre of Tokyo provided the first great story (we left exactly on time, and the driver bowed his head as deeply as he could) and the next few days, the amazement continued. Old temples next to high rise buildings, rush hour in the subway, the geisha district… I fell in love with this country of extremes. Actually, I was invited to Japan the first time by Het Vlaams Huis in Osaka, because they wanted me to give a conference on Belgian Fashion. I loved speaking in Osaka and was very happy with my audience: some 80 youngsters who all wanted to study fashion in Belgium. The best experience was visiting the Costume Institute in Kyoto and trying on a kimono myself (after visiting a kimono workshop). And Nara of course. And reading Murakami on the shinkanzen train…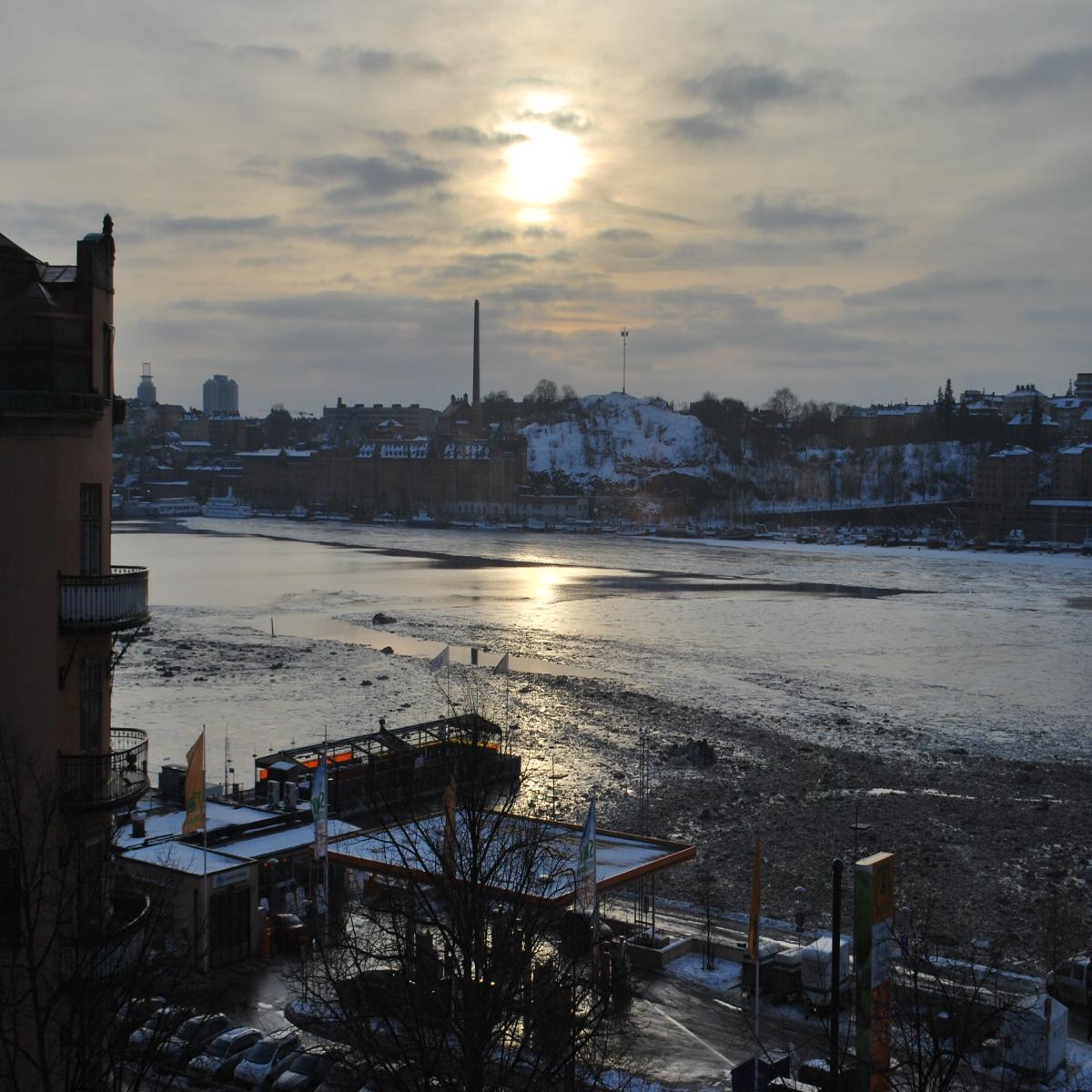 I think I came to Stockholm the first time to interview Filippa Knutsson, the designer who started the Filippa K label. I have returned as much as possible (for Stockholm fashion week, for a visit of the & Other Stories and Gant headquarters, etc) and enjoy being in this city surrounded by water. Strolling through Södermalm makes me extremely happy, and eating at Eriks Gondolen does too. Oh, and did I tell you I'd love to live in a cottage in the Archipelago when I grow old?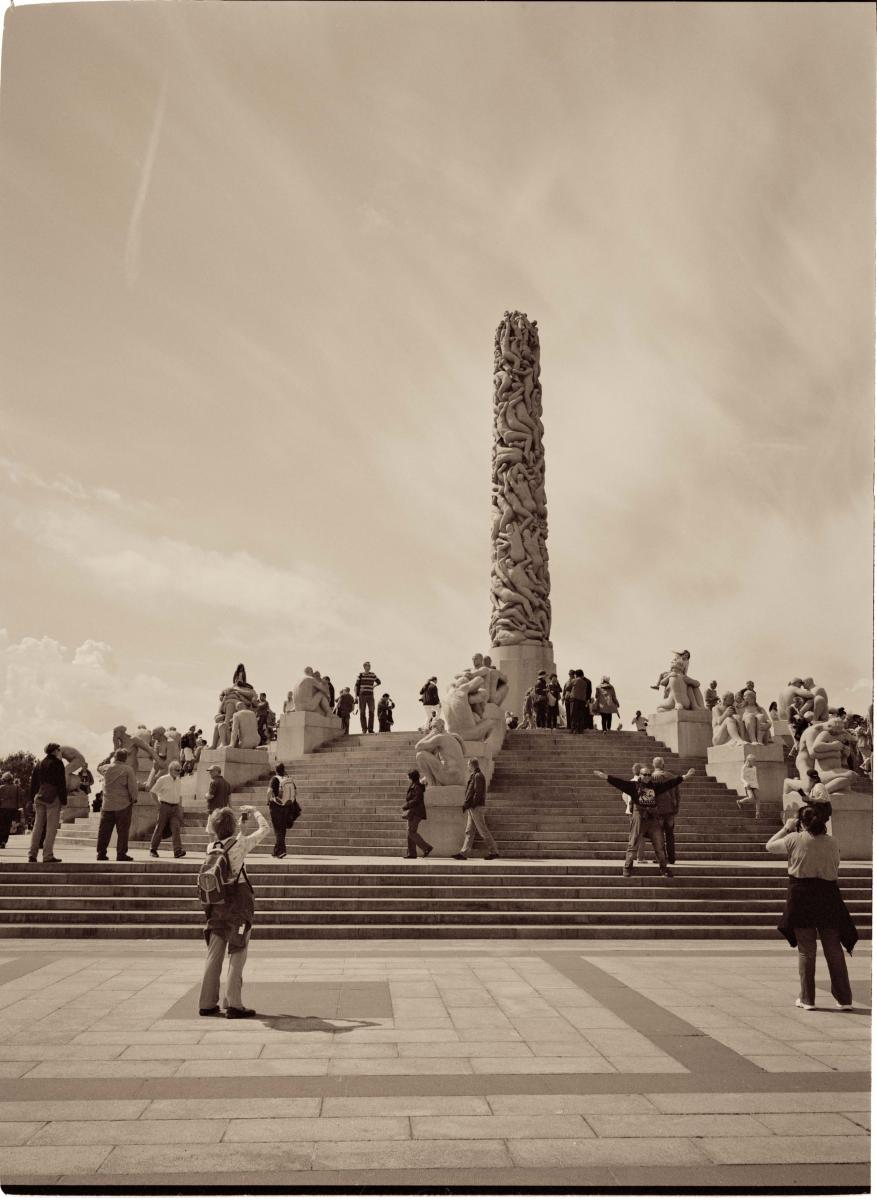 I often combine stories. When I saw the collection of By Ti Mo in a Belgian showroom, I immediately wanted to interview the designer, and upon hearing she lived in Oslo, I thought: let's try and go to Oslo. Which Marleen Daniels (who took the picture above) and I did. We walked for two days on end, exploring the city, enjoyed great (yet a bit expensive) food, and a great bike ride. Oslo is a hidden gem. You should try to check it out, when the sun is out longer again.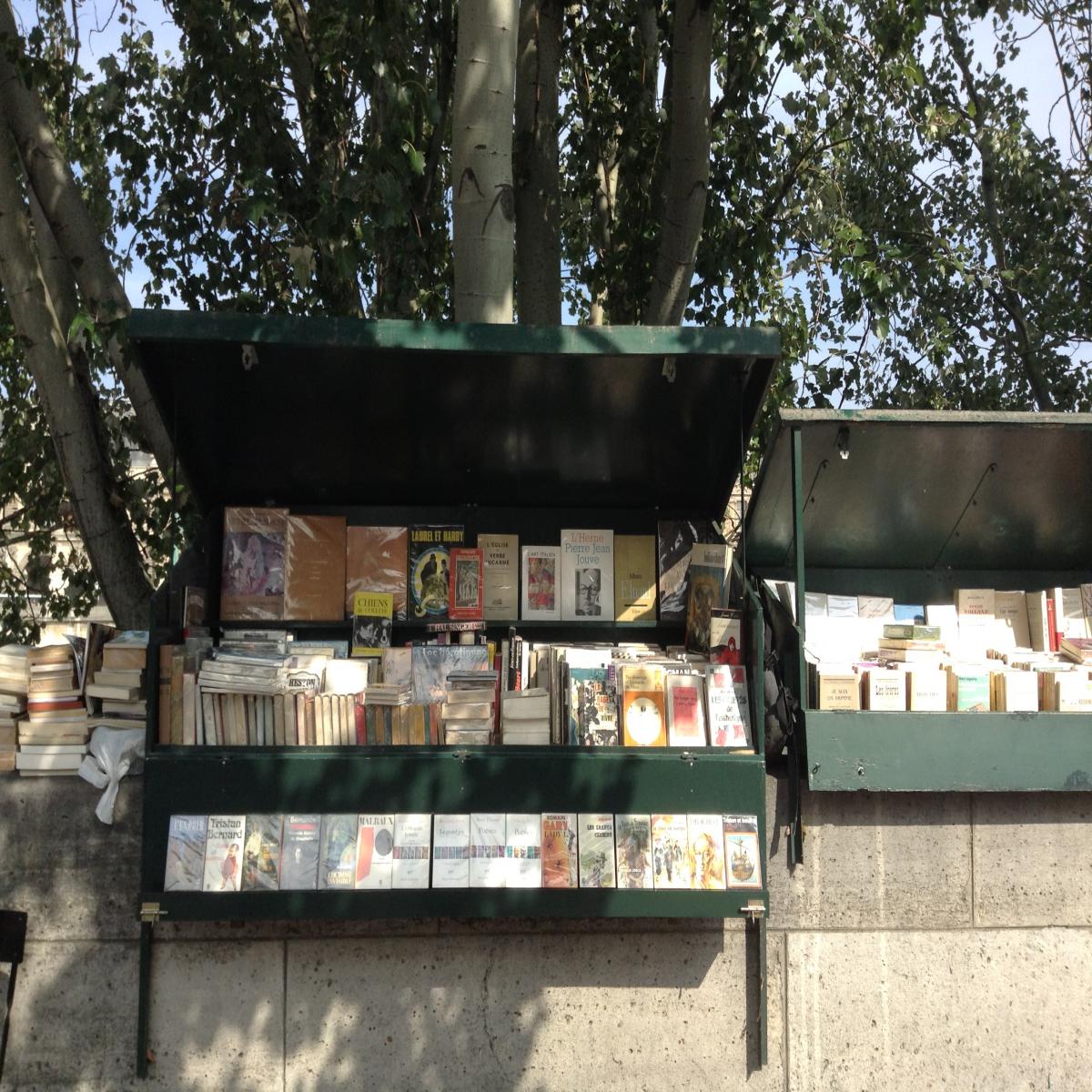 How many times have I taken the train to Paris to interview a designer or see a fashion show? Honestly, I've lost track. I still love Paris, even though taxi drivers and waiters may be rude and the traffic can be dreadful. I have my favourite spots in Paris: the Galignani bookstore, the bar at Hotel Le Meurice, the Hermès store on Rive Gauche, le Bon Marché, etcetera. Only once have I stayed in a hotel with view on Tour Eiffel. Most of the time I book a room at Mama Shelter or Hotel Le Relais du Louvre. I love walking around on foot, crossing the Seine on one of the bridges and then taking in the vista. Paris is still a major fashion capital, but there's more to the city than just clothes…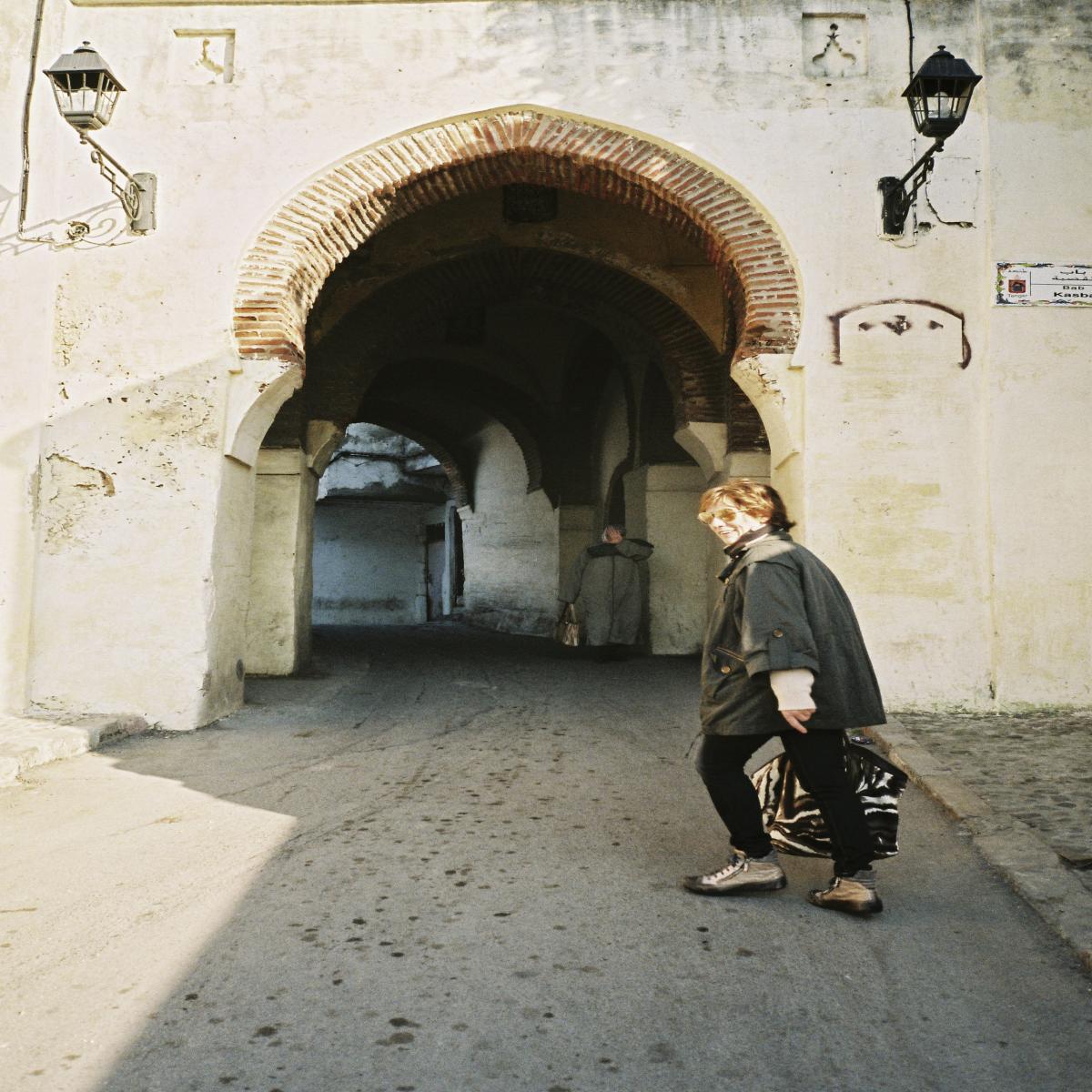 An exception to the rule: it was not fashion which brought me to Tanger, it was the American author Paul Bowles. Actually, it was the editor-in-chief of De Standaard Magazine (my main client) who agreed to my proposal: making a story about a fascinating city in the North of Morocco for the annual tourism special of De Standaard. I adore Marrakech, but I think I love Tanger even better. Walking around the petit and grand socco of Tanger, thinking of days gone by, a past that never will return. I had the pleasure to meet one of Paul Bowles' friends, an artist who is now in his eighties and almost threw us out (Mous Lamrabat was the photographer who came along and took the picture above, remember Mous?). Eventually he didn't and we enjoyed a good cup of tea and a great story.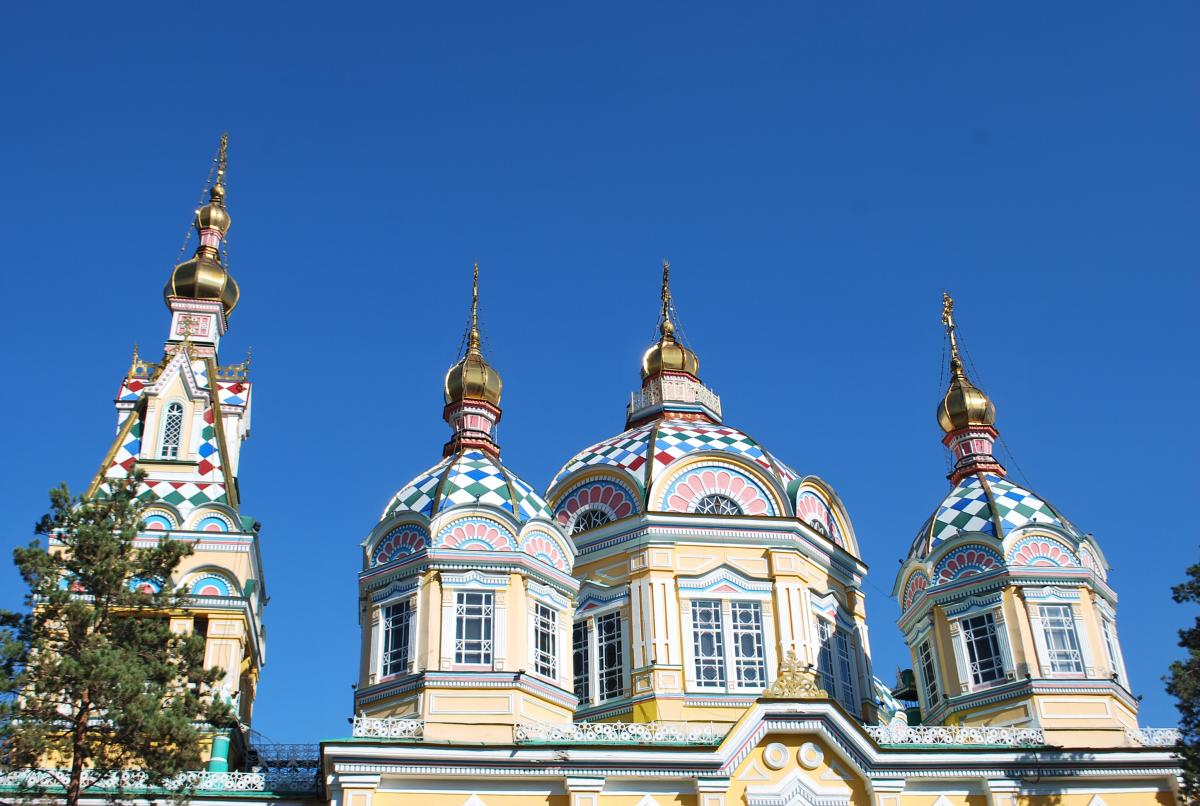 When Louis Vuitton invited me to Kazachstan, for the opening of a new store there, it felt like an offer I couldn't refuse. Of course I prepared the trip extensively, buying a Bradt guidebook and reading 'In Search of Kazachstan' (by Christopher Robbins). But walking around Almaty on this very cold yet sunny October morning, I felt priviliged to wander around in a town full of promise. The mixture of old and new, of Communist and Western... it was all there.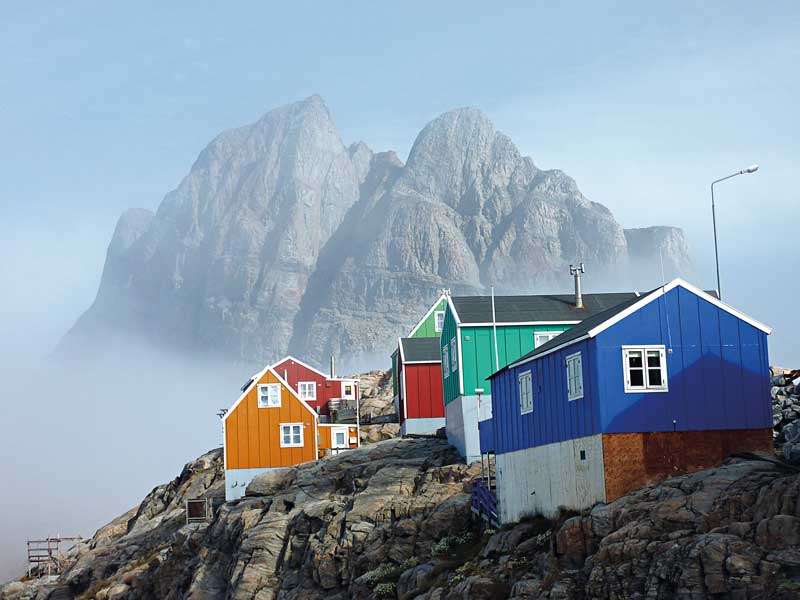 The Belgische Bontfederatie (the Belgian Fur Organization) invited me to Groenland in 1997, to show me around and to inform me about the habits of Groenlanders (and their ways with seals). It was a magical trip, from the day we set foot on Kangerlussuak, until we arrived at the Disco Bay (Uummanaq!) and saw the most amazing glacier in the world. If there's one place in the world where nature has definitely taken over, it's here. (I must add I've never been to Iceland or Patagonia.)