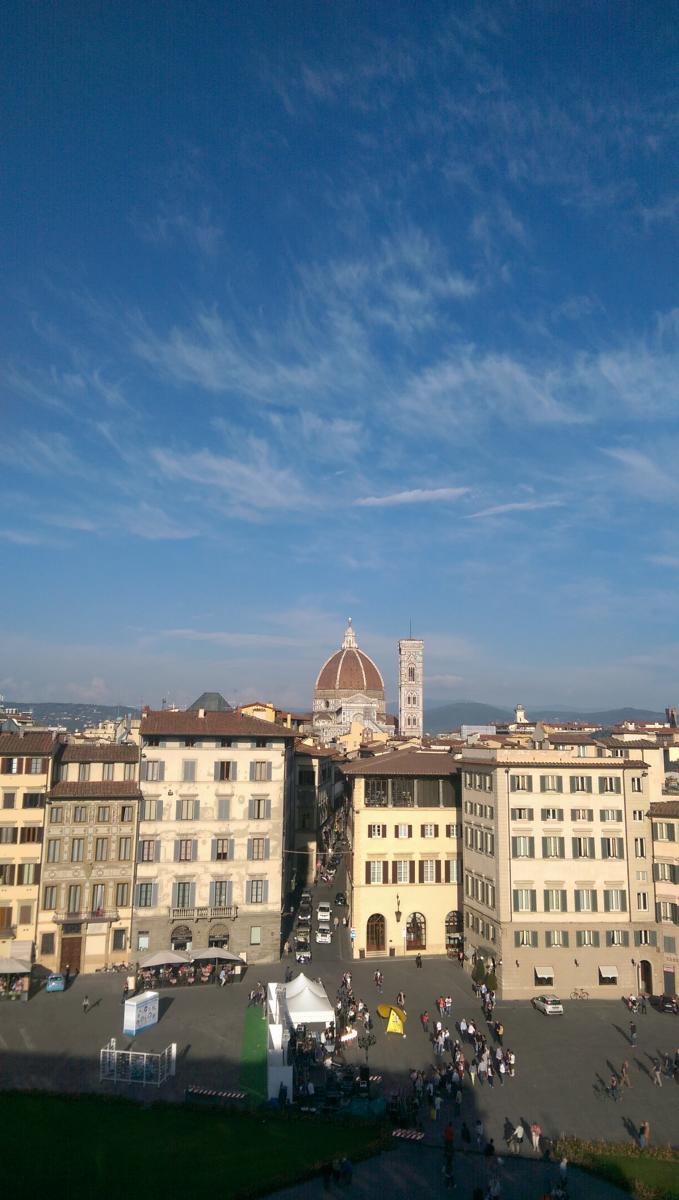 1
Grand Hotel Minerva
best hotel
The best view of the city? Maybe, maybe not. But having a swim on the topfloor of 4-star Hotel Minerva, after a very busy day, and scanning this marvellous view of a wonderful city, absolutely feels like a blessing. Great cocktails at the roof bar too.(The picture above is taken from my room.)
Piazza Santa Maria Novella 16, +39 055.27230 www.grandhotelminerva.com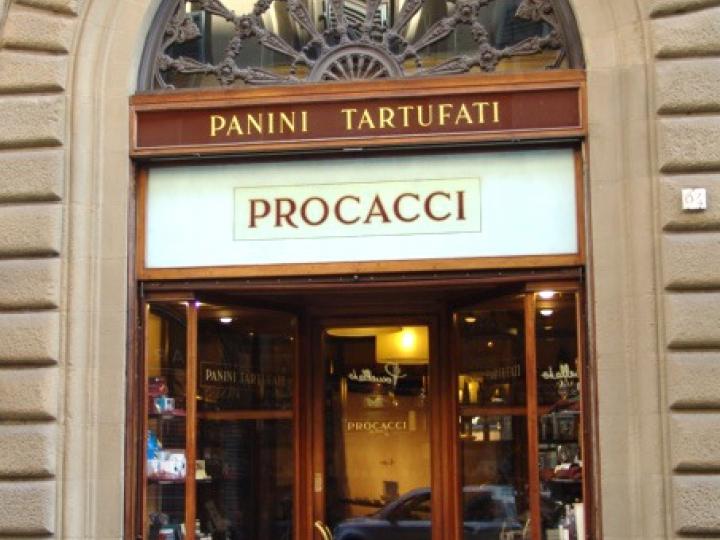 If you don't know this place, you will just walk by. It sits between luxury boutiques in the most luxurious looking street of Florence, but there's no fashion to be found inside. Procacci caters to the ones who know their sandwich. And waaw, if you go for the 'panini tartufati' with truffle. Have a prosecco and enjoy the ride.
Via Tornabuoni 64r, +39 055.211656 www.antinori.it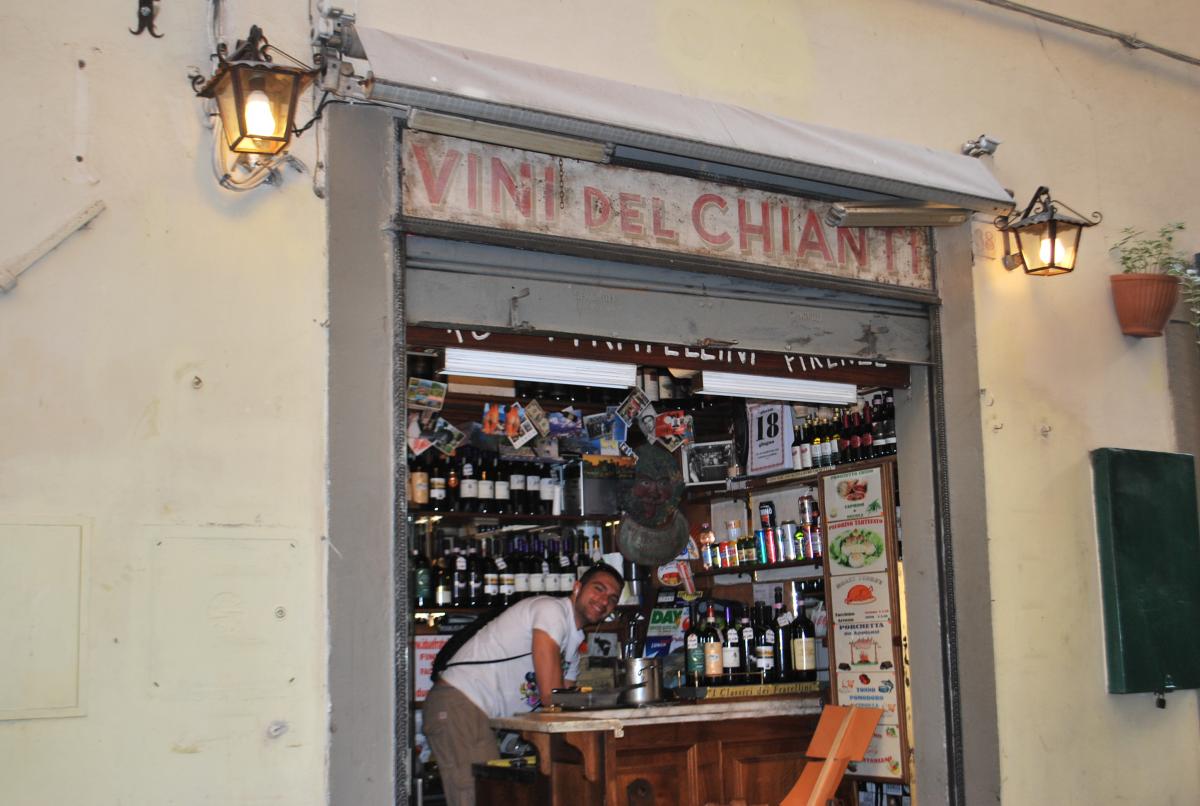 3
I Fratellini
best winebar
Florence has a lot of winebars (called vinaii) and this one is the oldest in town. You just order your pick and stand up to drink it (maybe in the company of good friends and some pecorino crostini. Sitting down is not an option here, because the bar is just a counter. Great place to have that first apéro of the evening.
Via dei Cimatori 38r, +39 055.2396096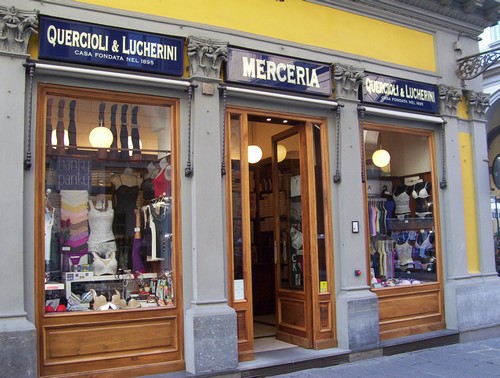 4
Quercioli e Lucherini
Best lingerie
Maybe it's strange to list this shop but I love scanning the window and even entering this store. Have a look at the authentic wooden interior dating from the end of the 19th century. Buying lingerie here just makes me feel good. You won't find many well-known brands but the shop sells lots of small Italian labels (in many colours and styles). The shop is now owned by the third generation of the same family who started it in 1895.
Via Porta Rossa 45r, +39 055.292035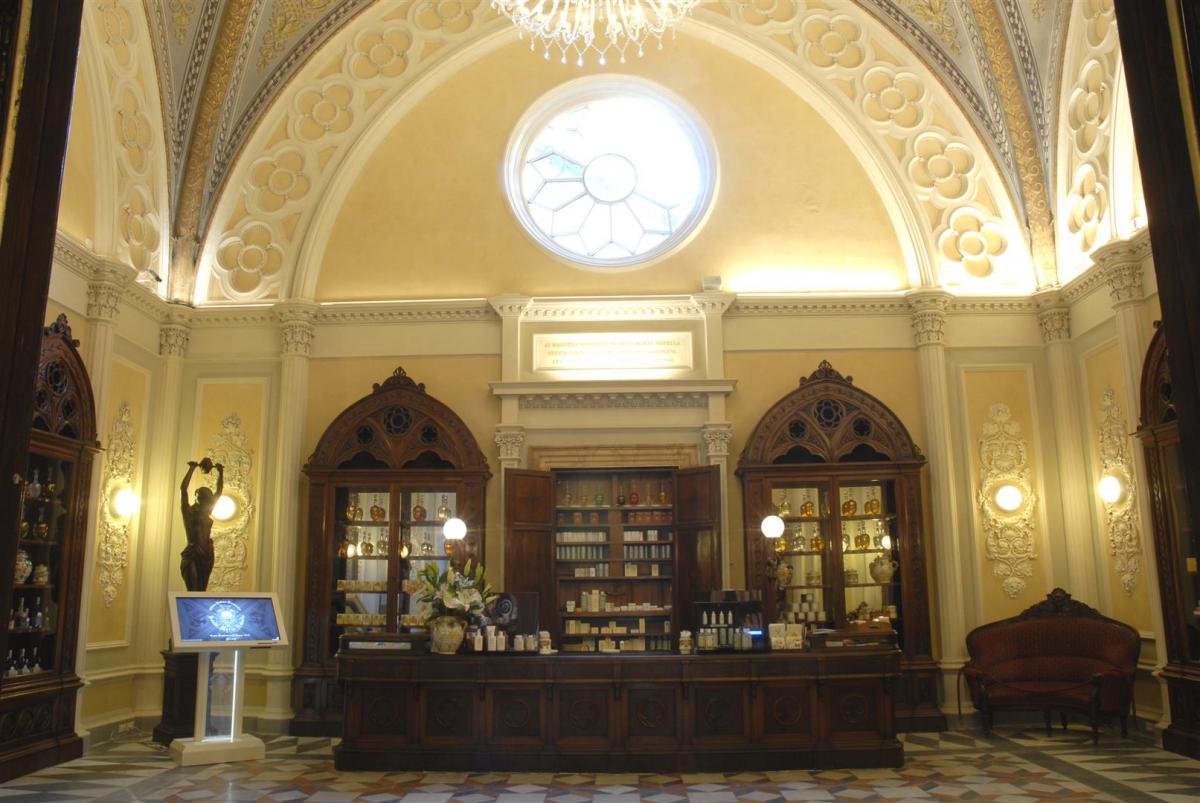 5
Officina di Santa Maria Novella
Best perfumes
This is the oldest drug store in town. A must to visit, if only for the amazing interior. This place mesmerizes even if (like me) you visit it every time you visit Florence. The Antica Farmacia officially opened in 1612, and was run by the Dominican monks who lived in the city since the 13th century. At the time they sold healing potions and potpourri, some of which you can still buy today. The Eau de cologne is a bestseller, and not only because Catharina de Medici bought it in 1500 and took it to the French court as a present. I buy the Gel Riposagambe here, an ointment that prevents heavy legs after a day of walking the city.
Via della Scala 16, +39 055.216276 www.smnovella.it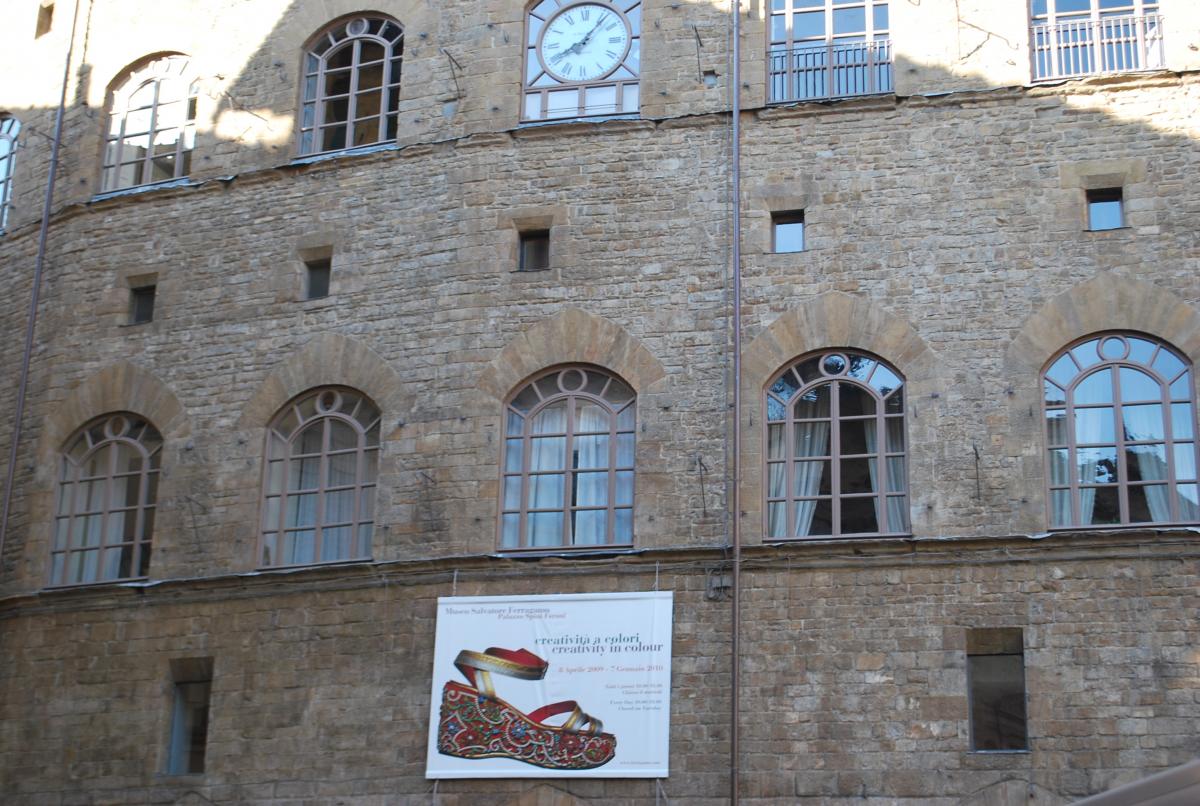 6
Museo Salvatore Ferragamo
Beste schoenenlijn
The best-known cobbler in town listens to the name Salvatore Ferragamo. His heritage can be visited in the prestigious medieval Palazzo Spini Feroni, where not only the new collections of the Ferragamo label are sold, but where a whole museum is dedicated to the work and craft of this family man. Marylin Monroe and Sophia Loren were big fans of the house (their lasts are witness) but Signore Ferragamo was a big name in the fifties and sixties, selling his shoes not only in Italy but even in Hollywood. I love this place.
Piazza Santa Trinita 5r, +39 055.3360456 (tickets 5 euro) www.ferragamo.com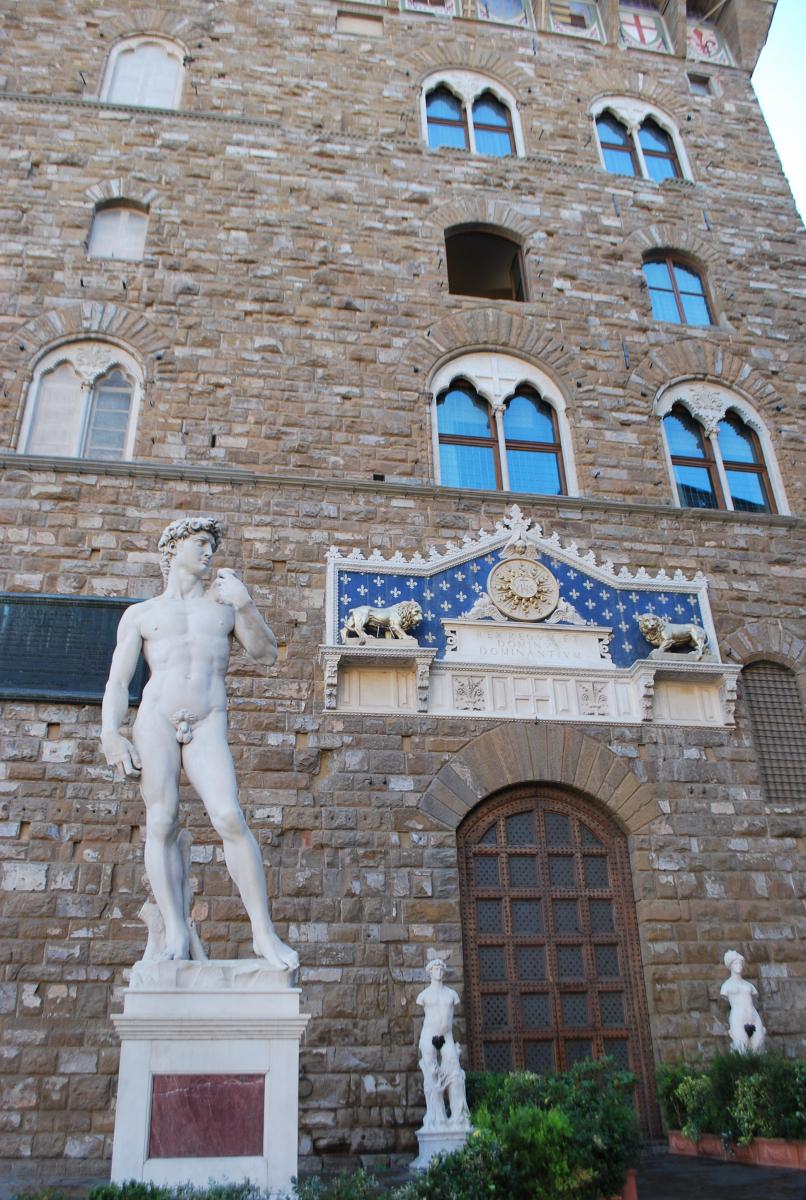 Looking for the perfect ristretto? And demanding a view? You may want to try the terrace of Rivoire, sitting on the piazza della Signoria, with a magical view of the (fake) David. I love this piazza early in the morning, when there's no tourist around. Enrico Rivoire settled here in 1872 as a chocolatier and was soon one of the biggest chocolat artists in town. Today it's a place to be for cocktails, and that ristretto.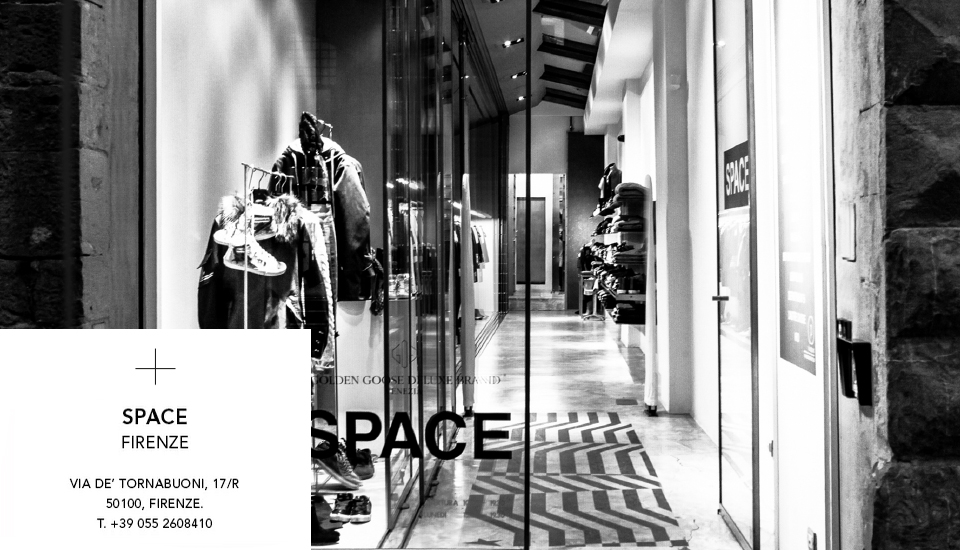 8
Space
Best fashion store
A great fashion store with labels like Dries Van Noten, Marni and Junya Watanabe, the perfumes of Comme des Garçons, and much more. Nice interior as well.
Via de Tornabuoni 17r, +39 055.216943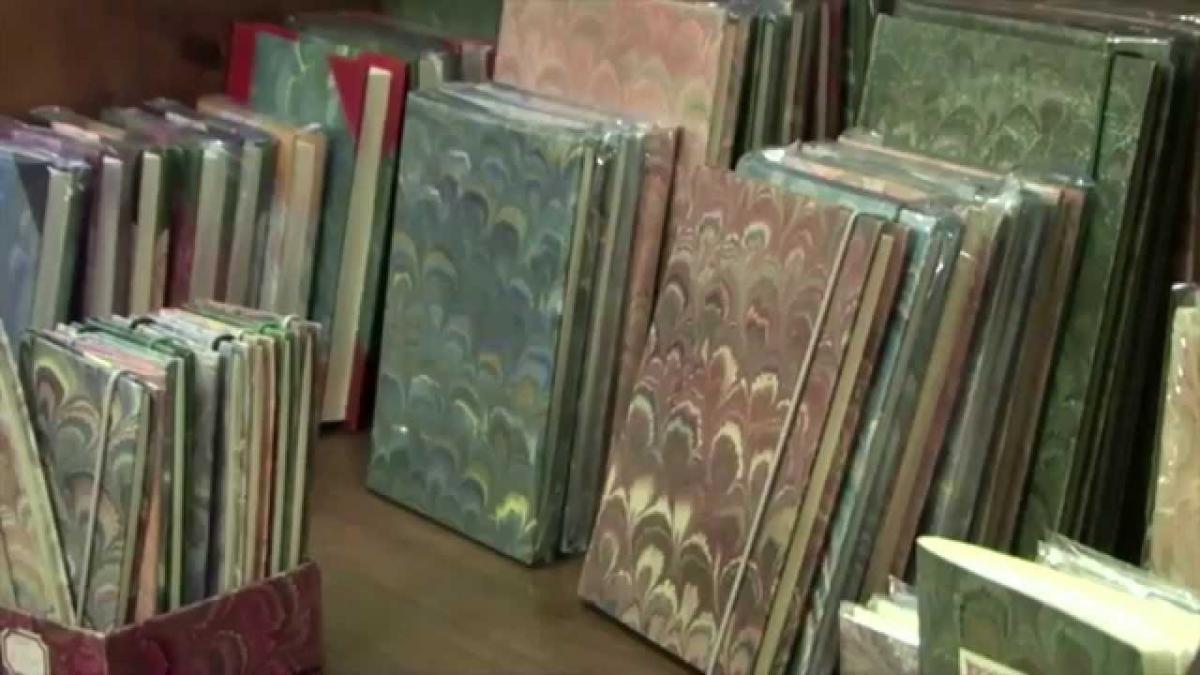 9
Il Papiro
Beste papierwerk
Florence and great paper: at least one book should be written about it. there are different small stores that sell everything in the genre, from handmade paper to postcards, but I particularly like Il Papiro. A series of stores started by Gianni Parenti and Francesco Giannini, who want to keep the tradition of nice and authentic paperwork going.
Via Porta Rossa 76, maar ook op andere plekken in de stad. www.madeinflorence.com/ilpapiro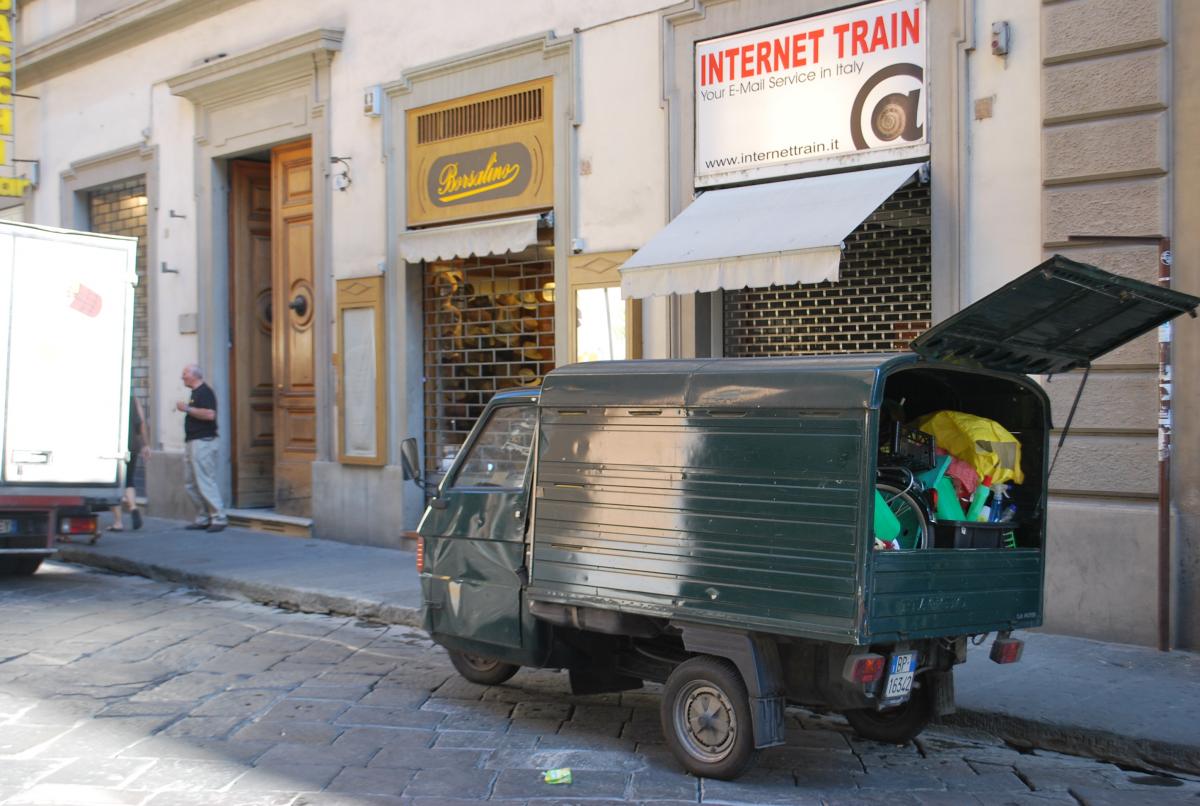 10
The city itself
and just strolling...
Try  just before breakfast. The best light to take your camera out and go for a ride (why not on a bike?). I love the sights before 8 o'clock. From the Duomo to the David, From the Arno to the small streets that make me feel that privileged girl again…
And more if you want:
A great hotel is Hotel Davanzati, Via Porta Rossa 5, +39 055.286666 www.hoteldavanzati.it.
A great 'traiteur' is La Bottega, Via de'Neri 44r, +39 055.210841.
A great bar is Harry's Bar, Lungarno A. Vespucci 22r, +39 055.2396700 (where you have to drink their eponymous Bellini cocktail).
A great chocolat bar is Vestri, Borgo Albizi 11r, +39 055.2340374.
A great shop is Luisa Via Roma, the fashion reference in town (with Lanvin, Céline, Balenciaga and the lot).
A great garden is Giardini Boboli. A great museum is the Museo Marino Marini.
Enjoy!